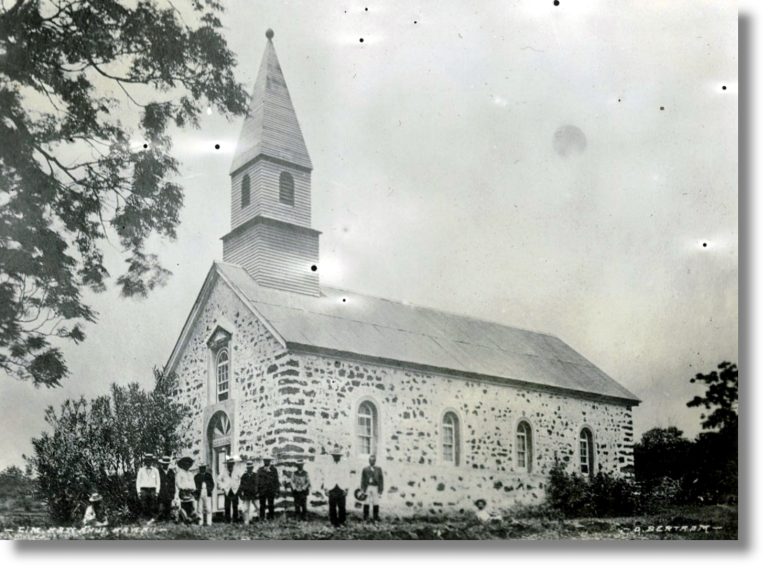 Fondly called "Kawanui" after its location in Honalo, St. Paul's Church was dedicated on June 29, 1864 and Saint Damien was in attendance. It was patterned after St. Michael's Church. The church's social hall was built in 1983.
Through the years, several church groups flourished at St. Paul's: the Sacred Heart Society, The Holy Name Society, the San Isidore Society and Junior Sodality.
St. Paul's sustained substantial damage during the October 2006 earthquake. Since costs to repair the damage "would be great,' a decision was made in 2009 to do nothing. The bell will be moved to St. Michael's and the perimeter of the church fenced for safety reasons. The social hall is still used and will get new interior paint, kitchen counter and bathroom fixtures.
Find more info on St. Michael's mission churches in the 2009 book, "North Kona's Catholic Heritage….remembered." It's for sale in the parish office and bookstore on the grounds of St. Michael's Church in Kailua-Kona, 326-7771.