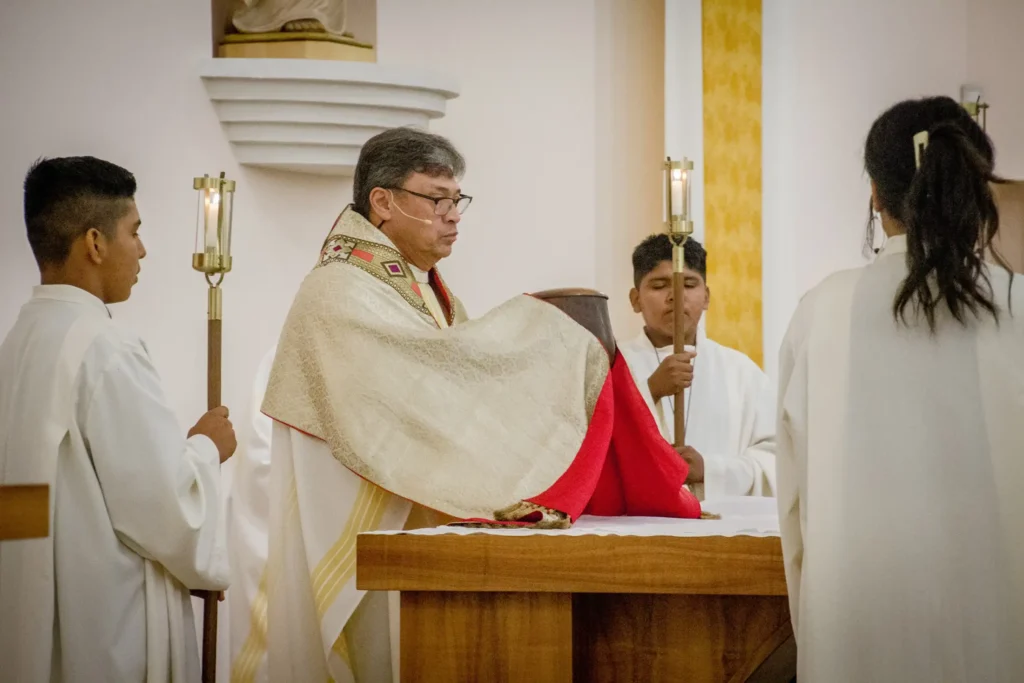 We know how vital altar servers are in assisting our clergy with the celebration of the Holy Sacrifice of the Mass. Altar servers also have a meaningful impact on their own families as they bring them closer together and closer to the liturgy. 
"The impact that the servers have on their families is priceless," says Ivan Toguchi. "I enjoy watching how much the servers really look forward to serving Mass. When the servers are scheduled, their parents are there to support them. I have seen extended family members attend Mass just to see and support their family members." 
St. Michael's altar servers contribute to the liturgical celebration of the Mass in a variety of ways. 
"Fr. Lio loves giving the altar servers a lot of responsibility, and the servers absolutely love it," Ivan says. "Some of their roles include setting up the altar, holding the missal and binders for the priests, and even assisting Father with the incense. Other responsibilities include retrieving patens and purificators left on the altar, as well as assisting the Eucharistic Ministers, when asked, in guiding the elderly and handicapped to their pews."
In total, St. Michael currently has 24 altar servers, and Ivan believes the longest serving assisted at the altar for nearly 11 years. Ivan himself has been a St. Michael's parishioner since moving to Kona in 1984 and became an active member after the new church reopened on March 25, 2015, as the location of the church is close to his office. 
"At that time, I was willing to help with whatever the parish needed, from being a Eucharistic Minister to helping with daily Mass and teaching catechism and RCIA," Ivan says. "As time went on, there became a need for someone to help with the Altar Server Ministry. As I enjoyed teaching the youth about our faith, I thought the opportunity provided a very meaningful chance to get the youth involved directly with our worship ministry."
Today seven of the current altar servers generally serve at the Spanish Mass, which is held every Sunday at 11:30 a.m. 
"All of these servers have been attending Mass with their parents since they were born," Ivan says. "Some of these servers were invited by sacristans to become servers and others became interested after receiving their Sacraments of Confirmation, First Holy Communion, and Reconciliation."
The other 17 altar servers serve at the English Masses. Many of these servers have also grown up in the church with their families, and many have had the desire to become altar servers while going through catechism classes.
Generally, most altar servers experience some nervousness while serving at Mass because of their desire to do well. 
"They want to do the right things at the right time," Ivan says. "For example, they want to take the Roman Missal to the priest at the right time and wash the priests' hands without spilling any water on the floor. Many of the servers get very excited to serve during special Masses like Holy Week and Christmas. Then there is more pressure not to make mistakes."
Interested altar servers attend a training meeting once a year, but they also receive one-on-one training to address their specific questions and concerns. Anyone interested in becoming an altar server is welcome to reach out to Ivan. 
"The altar servers feel special when they serve at Mass and love when longtime parish members and strangers alike thank them for their service to the church," Ivan says. "Many have said that they just feel like better people in serving our Lord."
To learn more about St. Michael's altar servers, contact Ivan Toguchi at [email protected] or 808-430-3331.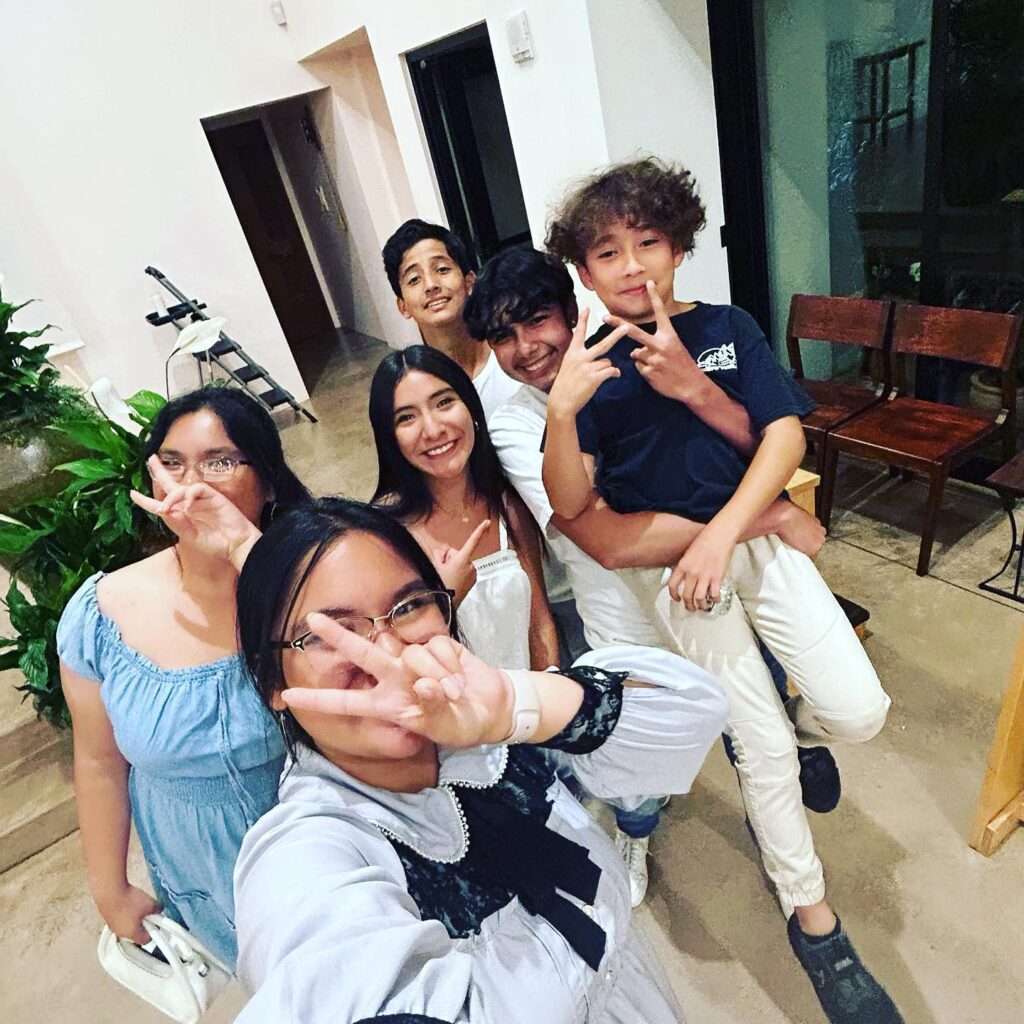 Courtesy of Catholic Stewardship Consulting Oct/Nov 2023 Newsletter